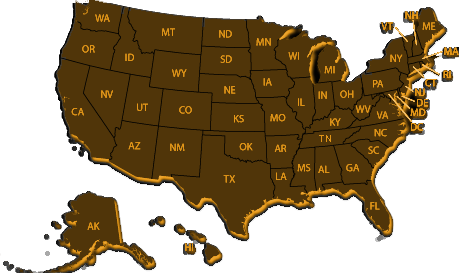 Alabama Granite Makeover Locations
Below is a list of granite countertops partner providers in Alabama. These granite fabricators are craftsman in the trade of granite countertop fabrications in the state of Alabama. Click on the logo to find the specific details about your kitchen upgrade from your local provider.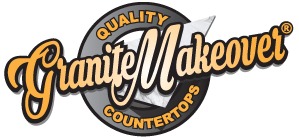 Granite Makeover of Birmingham AL (Alabama, AL, Trussville, Birmingham, Birmingham AL, Birmingham Alabama, Montgomery, tuscaloosa, Talladega)
We provide Alabama homeowners, contractors and architects a large choice of custom fabricated stone slabs for residential or commercial use. Our staff of experienced, professional and knowledgeable st...
---
cfm surfaces
|
shell fab
|
Murphrees Cabinet Shop
|
Natral Stone Concepts
|
Granite and Marble Works, Inc.
|
top tile latham
|
Best Granite Countertop
|
heritage stone craft
|
Solid Stone Fabricators
|
AGM Almaraz, Granite & Marble
|
hds stoneworks
|
imc stone
|
Vitoria Marble & Granite
|
Moreno Granite
|
Artisan Granite Countertops
|
Geovanny Marble & Granite
|
Granite Mountain
|
Colonie Marble & Granite
|
Hudson Valley Mosaic Tile and Marble Corporation
|
Empire State Stone
|
Atlantic States Kitchens
|
Capital District Supply
|
Broadway Cabinetry
|
Tiede Zoeller Tile Corp.
|
Kenton Fabricators
|
DeSpirt Mosaic & Marble Co., Inc.
|
Southern Surfaces, Inc.
|
Rock-it City Granite
|
Ceramic Harmony
|
Drews Granite
|
---
Wiki | digg | Answers | Facebook | Twitter | Google News
---


We perform all the fabrication process from template to installations. Our attention to details can be seen in every job from a great selection of slabs to choose from to the way we book-match seams, to the quality of fabrication process we have and finally to the quality of install that we work hard to achieve.
ATLANTIS STONE offers a Best Quality Service, attention to detail and fast installation. "I now have an amazing kitchen and everyone that comes into it speaks the "WOW" factor. Dan was extremely particular with the details of the installation, the cuts and overall look of the completed job. My wife loves it!" And so does everyone else.
- Stephen Farrell in Warwick, RI
Acton | Sudbury | Westford | Carlisle | Lexington | Waltham | Bedford | Marlborough | Framingham | Hudson | Chelmsford | Tweksbury | Worcester | Reading | Lowell | Beverly | Rhode Island | RI | Cape Cod | Boston | Massachusetts | MA |
Call Today! (508) 203-4804

Home | Specials | Estimator | Gallery | Kitchen Designer | Contact Us






Granite Locations | Mobile Website | Partners | Services | Granite Countertop News | Edges | FAQ | Client Projects | Granite links | Feedback | Fabricator | Blog | Affiliate Program
© 2017 Granite Countertops al Makeover property of Professional Remarketing Group, LLC All Rights Reserved