Granite Countertop Colors
Granite countertop slabs come in many different colors, sizes and textures. Granite is a natural stone formation and is mined from the ground. These natural formations have variations in color and texture due to the surrounding environment and the natural occurrences that created them many millions of years ago.
Granite being a natural product means that no 2 pieces or areas will be alike. This adds to the beauty of the product and the complexity of implementation. Granite is harvested from quarries all over the world. Most of the more common granites come from countries outside of the United States due to many factors but mainly the demand for the versatility of colors.
How to choose
How to choose a granite countertop colors?
Many factors should be considered when selecting the right stone for you. Cabinet color and design, Wall color, your homes style (modern, contemporary, etc.), Personal preference, and reason for purchase(resale, or upgrading).
Cabinets, Walls, Floors, home style: These factors determine the color and movement of the stone that you choose. If your home is modern than typically you would not choose a stone with a lot of movement and vast variations in color. You would choose something that is more solid in color and less variation in color from one spot on the stone to the other. Do you want the stone to be the focal point of the room or do you want the tone to blend more naturally with your homes design. You may want to consult a profession when making this decision because it is an important one. If you are thinking about resale as the motivation for the upgrade keep in mind that your taste or even the taste of a specific designer may not match with the perspective buyers tastes so be sure to select a more subtle granite. One that would be least offensive to the most people and simply adds value to the sale. Uba Tuba , Coffee brown and many of your stones from brazil are very common and typically cost less because of these exact characteristics.

How to pick your granite colors
Step 1
First of all, determine if you want a dark or light granite. If your kitchen is dark to begin with, a dark top will only make it darker. So, rule of thumb, dark kitchen is best suited with a lighter granite. If you have a light kitchen, meaning it gets a lot of light in there, you can go either light or dark.
Step 2 Next, decide if you want a granite that has movement and/or veining in it, or if you want something that is more consistent in pattern. Things to consider are: if your floor has a busy pattern to it, you want a granite that is not busy. You don't want the two to compete. Also, if have an existing back splash that you want to keep, look at the pattern in it (if there is one). If it has no pattern, you choose a granite that has a pattern it. Again, do not make the two compete. A granite that has a lot of movement and/or veining in it best in a kitchen that has a lot of counter space. That way you can get the full effect of the pattern. A small kitchen will only feel smaller if you choose a granite with a lot going on in the pattern.
Step 3 Take one of you cabinet doors with you when you go to look at granite colors. This way you can visualize the colors together better. Usually, if you have light cabinets, go with a darker granite. Contrast is good. This makes the focal point your countertops. This is what you want...right?
Step 4 Put all these tips together to choose the perfect granite countertop. Once you order the stone, ask them for a sample piece so you can take it to you home and view it in your lighting. Your lighting will always be different than that of a store.
Other Common Granite Countertop Color Names
Black Granite
Absolute Black
Alcantara Black
Amadeus
Andes Black
Arabian Black
Black Absolute
Black Andes
Black Beauty
Black Bird
Black Diamond
Black Florest
Black Florest Gold
Black Florest White
Black From China
Black Galaxy
Black Ice
Black Marinace
Black Mosaic
Black Pearl
Black San Gabriel
Black Star
Black Stone Matrix
Black Tiffany
Black With Gold Spots From China
Black Zimbabwe
Blue In The Night
Cambrian Black
Cold Spring Black
Cosmic Black
Fengzheng Black
G230
G332
G620
G654 Pandang Dark
G684 Black Basalt
G701 Black Crystal
G702 Night Sky
Gold Galaxy
Impala Black
Jet Mist
Jinan Qing
Labrador Black
Matrix
Metallic
Mona Lisa
Nero Aswan
Nero Impala
Nordic Black
Palmares Black
Peribonka
Persian Black
Portorose
Raidho
Red Metal
Shanxi Black
Snowflakes
Stargate
Virginia Jet Mist
Virginia Mist
Zimbabwe Black
Blue Granite
Amazon Blue
American Grafity
Angola Blue Star
Aquarius Blue
Arcobaleno Blue
Ascan Blue
Ascas Blue
Azul Aran
Azul Bahia
Azul Crystal
Azul Do Mar
Azul Extremadura
Azul Imperial Vento
Azul Macaubas
Azul Mohogany
Azul Platino
Azul Renoir
Bahama Blue
Blue Aquabolena
Blue Bahia
Blue Baracuda
Blue Barracuda
Blue Butterfly
Blue Castor
Blue Coast
Blue Eyes
Blue Fantasy
Blue Galaxy
Blue Guanabara
Blue Imperial
Blue Jaguar
Blue Louise
Blue Mediterrano
Blue Night
Blue Palmares
Blue Pearl
Blue Polare
Blue Renoir
Blue Star
Blue Sucuri
Blue Sucuru
Blue Symphony
Blue Tapestry
Blue Volga
Blue Wave
Bora Bora
Brass Blue
Bros Blue
Butterfly Blue
Cobalt Blue
Coral Blue
Crema Azul Bahia
Delirium Blue
Dynamic Blue
Endless Mountain
Fiorito From China
Galacticca Blue
Himalayan Blue
Ice Blue
Irina Blue
Kashmir Azul
Labradorite Blue
Lake Placid Blue
Lapis
Lavender Blue
Lilac Sierra
Louis Blue
Montauk Blue
Net Blue
Panxi Blue
Persian Blue
Peval Blue
Polare Blue
Ruby Blue
Sapphire Blue
Serra Blue
Silk Blue
Sodalite Blue
Spectrolite
Swedish Mahogany
Tabaca Blue
Tibetan Blue
Venecian Blue
Victoria Blue
Violet Blue
Volga Blue
Broen Granite
Acajou
Agate
Amazon Flower
American Mahogany
Antique Fantasy
Arandis
Athena
Atlantic Brown
Aurora
Autumn Brown
Autumn Leaf
Autumn Leaves
Autumn Wheat
Bahia Brown
Bainbrook Brown
Baltic Brown
Blue Coffee
Bordeaux Santana
Boreal
Brazilian Fantasy
Brown Antique
Brown Butterfly
Brown Fantastic
Brown Pearl
Brown Santiago
Brown Skif
Buffon
Cafe Amazon
Cafe Bahia
Cafe Imperial
Caju
California Dream
Carmel
Carmel Brown
Carnelian
Castello Dark
Chestnut Brown
China Brown
Chocolate Beaches
Coco Brown
Colonial Dream
Copper Silk
Costa Bravo
Crystal Brown
Dakota Blue
Dakota Mahogany
Desert Brown
Desert Sunrise
English Brown
English Teak
Fantasia Brown
Fantasy Brown
G204
G206
G208
G227 A
G227 B
G326
G363
G3700
Giallo Caen
Giallo Capella
Giallo Guidoni Dark
Giallo Himalaya
Golden Brown
Golden Gate
Granito Cafe
Granville
Greco Brown
Gris Carmel
Honey Brown
Imperial Brown
Imperial Coffee
Indian Juparana
Indian Mahogany
Indian Parana
Ivory Brown
Jabitaca
Julian Brown
Juliet
Juparana Antico
Juparana Arandis
Juparana Aurora
Juparana Bronze
Juparana Classico
Juparana Duna
Juparana Gold Rush
Juparana Ipe
Juparana Mantena
Juparana Rosewood
Juparana Royal
Keywest Gold
Khotyzhsky
Labrador Antique
Lapidus Blue
Madina Brown
Marilyn Imperial
Marron Bahia
Marron Cohiba
Millennium Dream
Moroco
Nara
New Caledonia
Nova Brown
Pegasus
Persa Brown
Pietra Imperial
Rainforest Brown
Rhonera Creme
Rosewood Brown
Royal Brown
Rustic
Sage Brush
Sahara Brown
Santa Barbara
Santa Fe Brown
Sapphire Brown
Silica Brown
Snake Brown
Spectrolite Brown
Star Beach
Sucury
Suede
Super Classico
Tadoussac
Tan Brown
Taupe
Terra Brazilis
Tiger Rust
Timber Brown
Tobacco
Toblerone Brown
Touareg
Tropic Brown
Tropical Brown
Vermilion
Yellow Sun
Yukon
Zion Brown
Cream Granite
African Ivory
Baltic Cream
Bianco Argento
Butterfly Cream
Cella Dorata
Colonial Cream Colonial Ivory
Colonial Treasure
Coral Spring
Deer Isle
Delicattus
Dirty Blonde Fantastic Marbrasa
G364
G383
G384
G385
Gaviota Giallita
Giallo Argento
Giallo Cozumel
Giallo Vitoria
Gialloara Bescato
Gibbley Beige Gibli
Golden Riviera
Hawaiian Gold
HPH
Ivory Chiffon
Ivory Cream Ivory Fantasy
Juparana Bianco
Juparana Delicatus
Kodiak
Millennium Cream
Minsk Persa Macchia Verde
Perzalite
Raw Silk Ivory
Rose De Salto
Stony Creek
Sunset Beige
Gold Granite
Alabasttrino Persa
Amarello
Amarelo Capri
Amarelo Palmeiras
Amarillo Gold
Appolus
Arthemis
Barocco Gold
Butterfly Gold
Canadian Gold
Capri Rose
Caramba
Carioca Gold
China Autumn Leaf
Colonial Gold
Copper Canyon
Cristilino Gold
Delicattus Dark
Desert Gold
Espirito Santo
Fantastic Gold Contraveio
Fantastic Gold Veio
Fashion Gold
Ferro Gold
Fire Storm
Geriba
Giallo Antico
Giallo California
Giallo Esperanza
Giallo Fiorito
Giallo Giselle
Giallo Guidoni Light
Giallo Humaita
Giallo Imperial
Giallo Laranjeiras
Giallo Matisse
Giallo Napoleone
Giallo Natalia Dorato
Giallo Nathalia
Giallo Ornamental
Giallo Portofino
Giallo Santo
Giallo Topazio
Giallo Venezia
Giallo Veneziano
Giallo Vicenza
Giavota
Gold Boreal
Gold Brazil
Gold M
Gold Supreme
Golden Amazon
Golden Antique
Golden Art
Golden Artic
Golden Artico
Golden Beaches
Golden Crystal
Golden Falls
Golden Flakes
Golden Garnet
Golden Kam
Golden King
Golden Lace
Golden Leaf
Golden Lion
Golden Melody
Golden Misty
Golden Moon
Golden Musk
Golden Oak
Golden Persa
Golden Queen
Golden Ray
Golden Sand
Golden Silver
Golden Star
Golden Summer
Golden Sun
Golden Sunset
Golden Taupe
Golden Wave
Goldens Blue Lakes
Harvest Gold
Imperial Gold
Imperial Wood
Ivory Gold
Ivory Sunset
Juparana Columbo Gold
Juparana El Dorado
Juparana India Gold
Juparana Jatoba
Juparana Oro
Juparana Persa
Juparana Picasso
Juparana Renoir
Juparana Sol
Jurassic Gold
Kashmir Gold
Key West
Labareda
Laguna Golden
Madura Gold
Marfim Wood
Monet
Monterrey Gold
Nevada Gold
New Fiorito
New Venetian Gold
Oro Romano
Penta Gold
Persa Light
Roman Gold
Sahara Gold
Santa Cecelia
Santa Cecelia Gold
Santa Cecelia Light
Santa Helena
Santa Rita
Serengeti Gold
Sesame Golden
Shalimar Gold
Shiva Gold
Shivakashi
Siena
Solaris
Sunset Gold
Typhoon Gold
Uronga Gold
Venetian Gold
Venetian Gold Light
Verniz Tropical
Viara
Vicenza
Vittara
Vyara
Yellow Bamboo
Granite Color Search For More Colors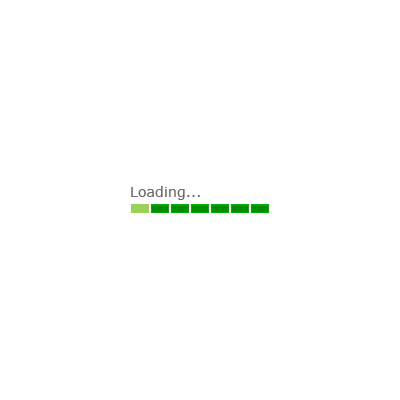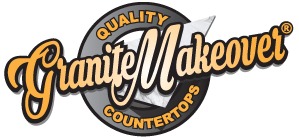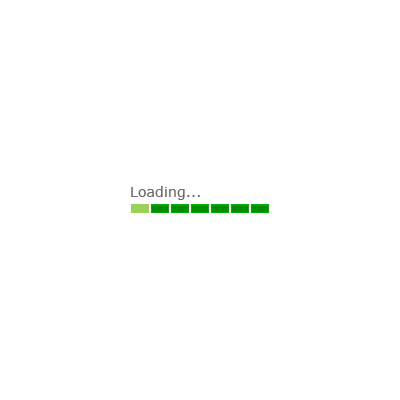 Stone Craft is your one-stop shop for
granite countertops in Richmond, VA
for anything from kitchen countertops to bath vanities and everything in between. Between our large selection of fine stones and our expert design capabilities, an upgrade to your home is limited only by your imagination. We are located near one of the largest stone distributors in the great Richmond area. We specialize in providing top quality craftsmanship at a great price. Whether you are looking for Granite, Quartz, Marble for your countertops be sure to let us quote your project. You wont be disappointed.
Planning your project? Be sure to check out the Virtual Kitchen Designer , this can help you with design planning for your kitchen color pallet and the Instant Countertop Estimator which will provide you with ballpark pricing based on specific stone material pricing.
Our new showroom located in Ashland, VA has all your stone samples as well as flooring and cabinets for your full kitchen renovation projects. Come check us out, we are conviently located at 10354 Leadbetter Rd. Ashland, Virginia 23005
REVIEWS!
"Stone Craft did an amazing job in our kitchen! Very friendly, affordable, and quick turnaround time. We ripped out our old laminate countertops and installed new marble - picked out marble, Chris took measurements, demo'd old, and installed new within two weeks (demo/install only took about three hours). The two installers were friendly, quick, thorough, and extremely clean. They left the job and it didn't even look like they were there! Nadia was prompt with invoices, emails, phone calls, and follow up to the job.
Chris and his entire crew have been a pleasure to work with - we will definitely be back for future home projects! Can't beat using a locally owned and operated business! We absolutely recommend using Stone Craft!" - Adam. R
Looking for professional and amazing work? Then look no further than Stone Craft! - Rick M.
Great team to work with! They did an awesome job.....love it! - Cindy S.
Richmond Virginia | Midlothian | Richmond | Manakin Sabot | Glen Allen | Mechanicsville | Newport News | Chester | Highland Springs | Ashland | Chesterfield | VA-Richmond |
Call Today! (804) 577-1176




Granite Locations | Partners | Services | Granite Countertop News | Edges | FAQ | Client Projects | Granite links | Feedback | Fabricator | Blog | Affiliate Program